Circuits Lab 3
PHY 100
Lab PDF
Students explore how current flows in a parallel circuit.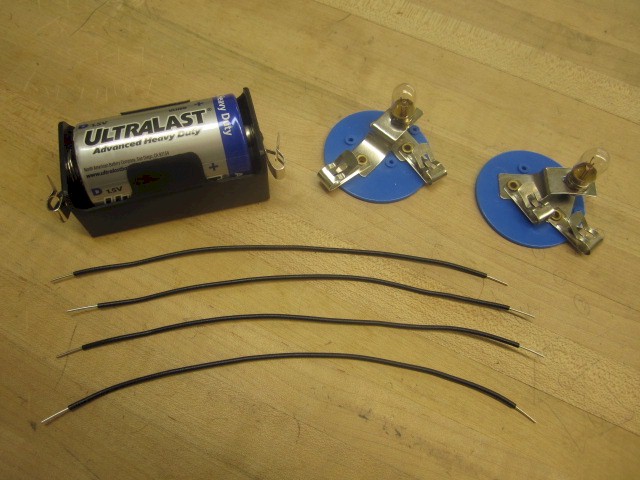 ---
Equipment
Name

Location

Quantity

Battery, D 1.5V
JE-105A-S136,D100
1 per

table

Holder, D-Battery, Single
JE-105A-s136
1 per

table

Holder, Light Bulb, Miniature
JE-105A-S137
2 per

table

Light Bulb Kit (#48, matched set)
JE 105A-016
1 per

table

Wire, Copper, Insulated, #22
JE-105A-S137
4 per

table
---
Notes
Set up just as in the picture with the light bulbs in the light bulb holders and the battery in the battery holder.


Along with the initial apparatus set-up, supply a sufficient number of the appropriate paper procedure handouts for all of the lab sections that will use the set-up over the course of the week. Print the PDF, duplicate to double-sided pages, staple, and leave pile on instructor's table prior to first use of set-up.
---
« Back to Experiment List
Item modified on 2017-09-20 12:04:25 by preisingc1.