Electromagnets
PHY 100
Lab PDF
Students will make an elctromagnet to try undersgtanding how they work and how they compare to permenant magnets.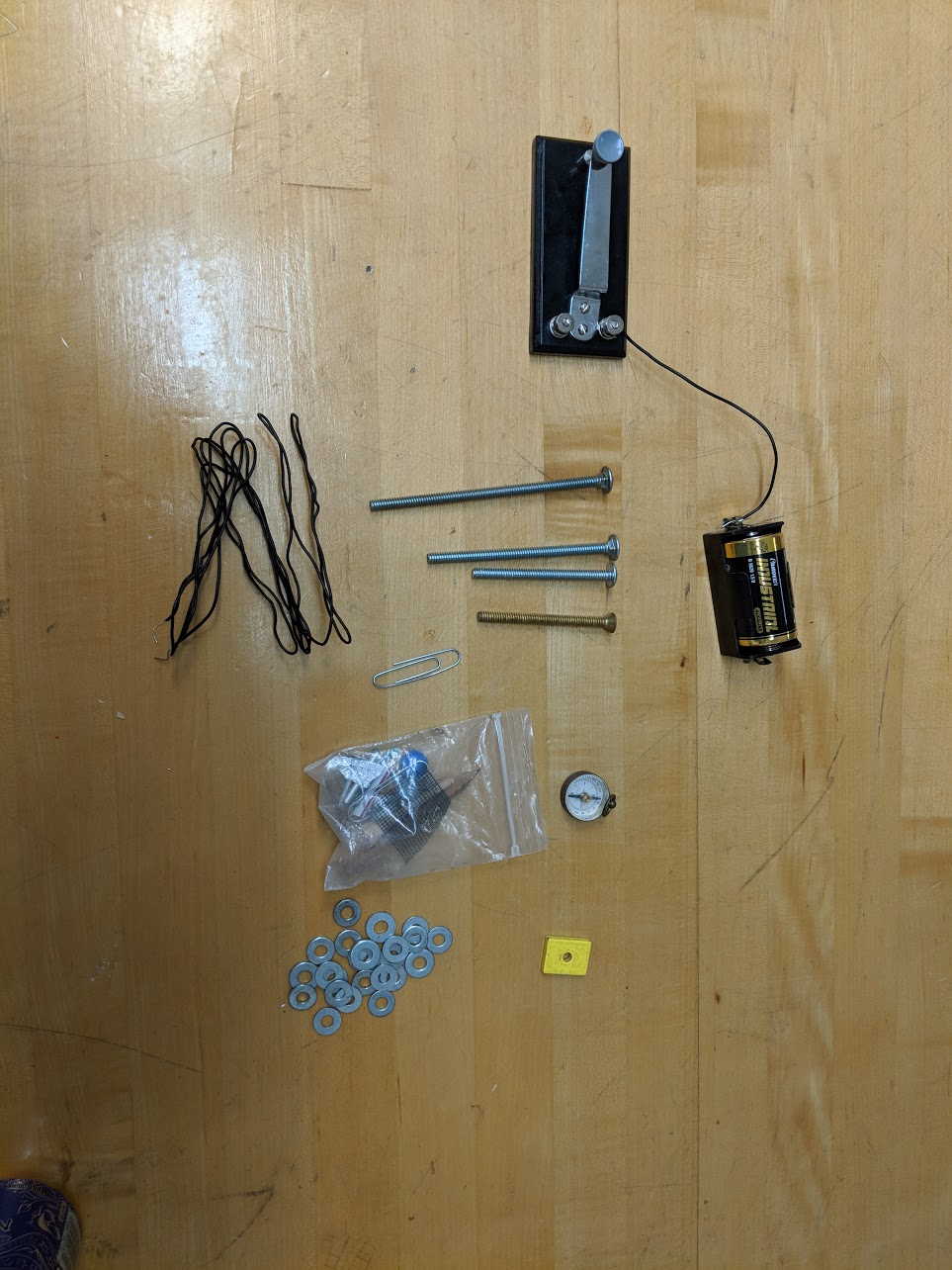 ---
Equipment
Name

Location

Quantity

Objects, Assorted, Elec Cond Test
JE 105A - S135
1 per

table

Battery, D 1.5V
JE-105A-S136,D100
1 per

table

Bolts (assorted)
JE 105A-S135
1 per

table

Clips, Paper (Large)
JE-105A-X29
1 per

table

Compass
JE-105A-S135,S47
1 per

table

Holder, D-Battery, Single
JE-105A-s136
1 per

table

Long Wire
JE-105A-S135
1 per

table

Washers (assorted, small)
JE 105A-S135
25 per

table

Magnet, 2.5x2cm, w/ hole, class set
JE-105A-S75,S135
1 per

table

Switch, Momentary, Contact Key, Telegraph
JE-105A-S137
1 per

table

Wire, Copper, Insulated, #22
JE-105A-D59 / S69
1 per

table
---
Notes
Try to include three bolts of the same material at different lengths and one of another material that is the same size as one of the other three.

It's a good idea to keep a small flathead screwdriver with you to adjust loose screws on the telegraph switches.
---
« Back to Experiment List
Item modified on 2018-04-13 11:04:03 by preisingc1.